DIRTY TIME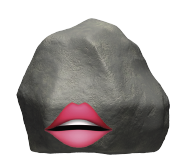 We'll post upcoming Dirty Karaoke sessions here as soon as we schedule them. Until then you can submit your favorite songs about dirt, death and destruction below.

Past Dirty Karaoke
August 10, 2022
Book 1 Cafe, Møllegade, Aarhus, Denmark

July 30, 2022
Colonels Row House 404A, Governors Island, NYC, US

June 15, 2022
Goethe Institut: Boston, Boston, MA, US

Dirty Baby God Karaoke
Buffalo Art Studios, Buffalo, NY, US
April 28, 2022
In celebration of Tommy Nguyen's show New Gods, Old America we hosted a co-themed karaoke party.